Mirror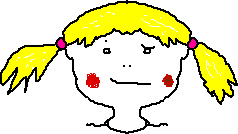 A strange girl, isn't it?
Is she laughing or is she angry?
Maybe she is both.
If you put a mirror on the drawing, you can see it: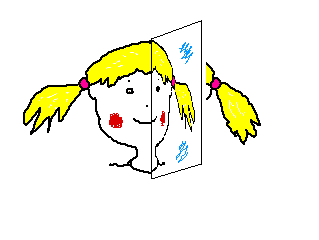 At the one site you see a girl that smiles, at the other site you see a girl that looks angry.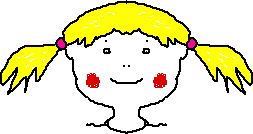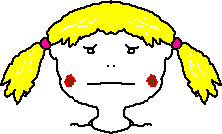 The computer program 'Mirror' is doing exactly the same. Only you don't need a real mirror.
Play with this game and look what you can find.
Make a drawing yourself
Can you make this kind of drawing yourself?
Make a drawing that has a "mirror-trick" and send it to us.
We will put nice pictures onto the RekenWeb.
The drawing must be a square (same heigth as width). You can use a pencil and send it to us (fax +31302660430)
You can also make a drawing on the computer (250 x 250 pixels) and send it to us
Have a nice time!